Studies Show That Traumatic Brain Injury Is a Chronic Disease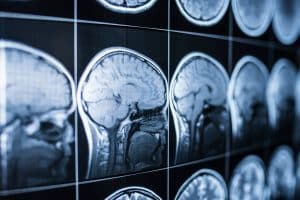 Traumatic brain injuries (TBIs) are caused by many different types of Columbus accidents that exert some type of force on the head, brain, or skull. Some of the accidents that cause traumatic brain injuries and head trauma include car accidents, truck accidents, slip and fall accidents, and assaults. A concussion is a common type of TBI.
Recent studies show that even a mild concussion or TBI can cause certain diseases and conditions, including post-traumatic stress disorder (PTSD), dementia, Alzheimer's, Parkinson's disease, and chronic traumatic encephalopathy (CTE).
Work by Dr. Brent Masel, the Executive Vice-President for Medical Affairs with the Centre for Neuroskills and a Clinical Professor of Neurology at the University of Texas Medical Branch in Galveston supports the conclusion that a TBI is a chronic disease and should be treated as such.
A TBI is a disease, not an event
Dr. Masel's initial analysis (co-authored by Dr. Douglas S. Dewitt in 2010) emphasizes that just treating TBI victims with a short period of rehabilitation and expecting that their central nervous system and other organ systems won't be affected is not accurate.
Their analysis states that a traumatic brain injury is a "chronic disease process," because it fits the criteria for a chronic disease established by the World Health Organization (WHO):
A TBI is permanent.
A TBI is "caused by non-reversible pathological alterations, requires special training of the patient for rehabilitation, and/or may require a long period of observation, supervision, or care."
A TBI increases the risk for death and reduces life expectancy.
A TBI is:
Associated with increased incidences of seizures, sleep disorders, neurodegenerative diseases, neuroendocrine dysregulation, and psychiatric diseases, as well as non-neurological disorders such as sexual dysfunction, bladder and bowel incontinence, and systemic metabolic dysregulation that may arise and/or persist for months to years post-injury.
The authors state that they believe a TBI should be reclassified as the start of an ongoing lifelong process that affects multiple organ systems – and "may be disease causative and accelerative." The authors emphasize that they have no intent to discourage TB patients, families, and caregivers. They just want to broaden the definition so the disease is managed properly.
The authors want health care providers and insurance companies to have the correct definition. The proper definition of TBI as a chronic disease will also help funding agencies (governmental and private) direct their research towards "therapies that may interrupt the disease processes months or even years after the initiating event.
Dr. Maisel expanded some of his thinking on this topic in an interview he did for WETA. He said every type of brain injury, similar to cancer, has a different prognosis and different treatments. He said that treating patients/accident victims with a mild brain injury would not be different than treating patients with any other disease. The discussion would include a review of:
Here's the knowledge we do have
Here are the odds of what will happen with/without treatment
Here is the current science on improving your condition
Here is what you can do on your own to improve your condition
Dr. Masel added that there currently was not a lot of knowledge about mild brain injury.
Of course, much has changed since Dr. Masel's initial study and subsequent interview, not the least of which is what is now considered a chronic disease. For example, many well-respected medical professionals and scientists consider addiction a disease or disorder; not only does it fit the WHO definition, but certain drugs can actually alter the brain. TBI does the same thing.
Furthermore, the way TBI is categorized – mild, moderate, or severe – does patients no favors, according to researchers at the National Academies of Sciences, Engineering, and Medicine. In their 2022 report "Traumatic Brian Injury: A Roadmap for Accelerating Progress," the authors argue that these classifications are "outdated, imprecise, and do not effectively serve patients, clinicians, or payers." As Donald Berwick, Chair of the Committee which explored the data, explains in the preface:
"TBI" was for me the name of an unfortunate, usually obvious, accidental episode, occasionally followed by acute intervention. Mild cases resolved, and severe ones led to lifelong functional loss. It was a serious topic, but, in its way, rather simple.
I did not realize how wrong I was… TBI is not the name of an isolated, sometimes dramatic, but largely evanescent event. Instead, TBI is a significant, but remarkably hidden, burden for patients, families, public health, and health care costs throughout the nation, and in every demographic group.
Overall, the team of researchers found that "TBI is an ongoing condition that poses significant burdens over time, including substantial financial and social costs" – the same way a chronic illness does.
At Soroka & Associates, our Columbus personal injury lawyers have the experience and resources to handle catastrophic injuries such as traumatic brain injuries. We work with your doctors and our own network of doctors and TBI researchers to verify your medical diagnosis, understand the medical treatments you will need, how the TBI is affecting every aspect of your life, and the cost of your medical care. To discuss your traumatic brain injury or the TBI of a loved one, call us at 614-358-6525 or use our contact form to schedule a free consultation. We'll fight to obtain the full compensation you deserve.