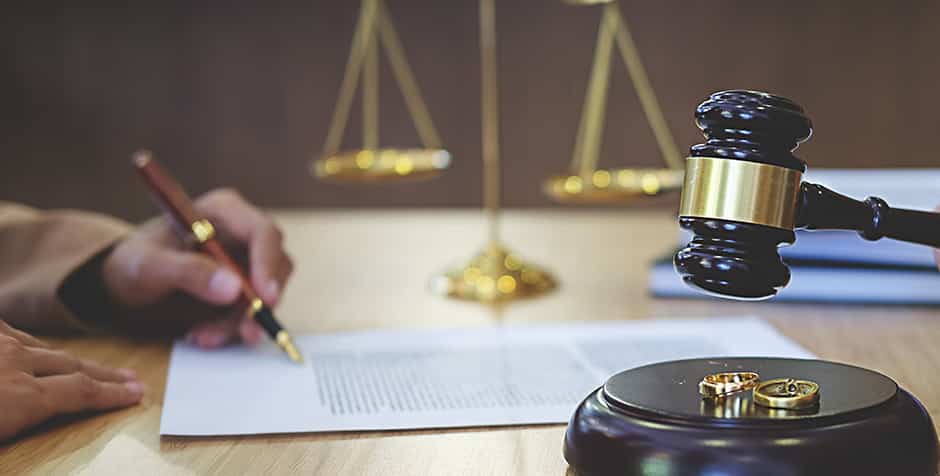 Columbus High Asset Divorce Attorneys
Help protecting complex assets during property division in Central Ohio
Divorces with high assets are subject to the same property division laws as any other divorce. However, because these types of divorces often involved significant wealth or assets, they require a different and more strategic approach than a traditional divorce. Property division is more complex, can be more contentious, and requires legal expertise to protect your best interests, as well as those of your children.
If you are facing a high-asset divorce in Columbus, the attorneys at Soroka & Associates can help. We understand the key legal issues involved, and take all necessary factors into consideration when assisting you with your divorce – including guiding you through issues with spousal support and property division. We help you protect the things that matter to you most and help put you on the road to a stable and prosperous future. Contact us today.
What makes high asset divorce different?
Not all divorces are the same, and high asset divorces require a different level of attention. Generally, high asset divorce is when couples in higher income brackets or with a great amount of assets and property get divorced. Typically, high-asset couples have the following things in common:
Married for 10 years or more
One or both spouses are in the mid-30s or older
Any children are grown and moved out of the home
One or both spouses are professionals
One or both spouses own a business
A significant amount of marital property and assets
In high asset divorces, the main issues tend to revolve around property division and spousal support. Having an experienced Columbus attorney advocating for you can make all the difference.
What are common assets in Columbus high value divorces?
Not sure what assets might qualify as "high value" in your divorce? The attorneys at Soroka & Associates frequently help clients with the following:
Joint, separate, and co-mingled bank accounts
Retirement accounts, pensions, 401Ks, and IRAs
Real estate
Stocks and bonds
Businesses and companies
Artwork, jewelry, and collectibles
Hidden assets
Our legal team can launch an investigation to determine if your spouse is hiding assets or funds to ensure you have a full financial picture of your assets – and ensure property division and support is performed equitably and fairly.
What are the key issues in a Columbus high asset divorce?
Although the issues in any divorce are similar, with a complex and high asset divorce, it's important to ensure your property is valued and divided properly. Other important considerations include:
Spousal support. Often, in high asset or high value divorces, one spouse may make significantly more than the other. Our attorneys work to ensure spousal support is fair for all parties involved. The Ohio courts typically use the following factors when determining spousal support and alimony, and we advocate for you using these guidelines:
Each spouse's ability to support themselves post-divorce
Each spouse's current income, assets, and debts
The contribution of each spouse to the marriage
Tax consequences for each spouse from a spousal support award
Length of the marriage
The court also has discretion to use any other factor they might find relevant.
Property division. In a high asset divorce, property division can be one of the most important – and most contentious – issues to hammer out. When dealing with a great amount of assets, it's crucial to have a Columbus attorney on your side to protect your interests. First, we perform division of separate and marital property, ensuring you remain sole owner of all assets and property you acquired before the marriage. Then, we work on fair and equitable distribution of marital assets, which is everything you and your spouse acquired during your marriage.
This is typically where issues become complicated. Our attorneys help value these assets and advocate for you on meeting your divorce and property division goals. We understand which assets are most important to you and fight to protect them.
Business concerns. If you and your spouse own a business or are involved in a business or company, you must address this in your divorce as well. The attorneys at Soroka & Associates can call upon experts to perform a business valuation, which analyzes its assets and liabilities, giving you a picture of its value before making property division decisions and negotiations. A business valuation includes things like analysis of tax returns, payroll, debts, and assets, providing a current snapshot of the company.
Will my prenuptial agreement hold up in my high asset divorce?
If you entered into your marriage with a prenuptial agreement, you are already on the right path to an easier property division negotiation. Your prenup may already have provisions for property division, and our attorneys can help enforce or untangle this agreement. A prenuptial agreement is generally enforceable, unless:
One of the parties signed it through force, fraud, or duress
One of the parties failed to disclose property, assets, funds, or liabilities
The agreement encouraged one or both parties to profit by divorcing
A prenuptial agreement is a crucial point to consider when entering into a marriage, no matter what financial bracket into which you fall. However, for high asset couples, a prenup can be even more important. Determining your separate property before you marry can save a lot of time and headaches in the event of a divorce and streamline the property division process later. Our Columbus divorce attorneys can explain more about this in a consultation.
Do you have a high asset divorce attorney near me?
Soroka & Associates is located at 503 South Front Street, Suite 205 in Columbus. Our offices are right near a parking deck, and we're a few blocks away from Rt. 23 and I-71.
Talk to our experienced Columbus high asset divorce lawyers today
When you're dealing with a high asset divorce, you need knowledgeable and aggressive legal support. The attorneys at Soroka & Associates are on your side and understand the complexities behind this type of divorce and know how to help. Get in touch with us today to talk about property division, spousal support, and negotiating a divorce agreement that allows you to move on to a successful future. Call 614-358-6525 or fill out our contact form today to set up a consultation. We serve clients in Columbus and throughout Central Ohio, including in Licking County, Delaware County, Fairfield County, and beyond.