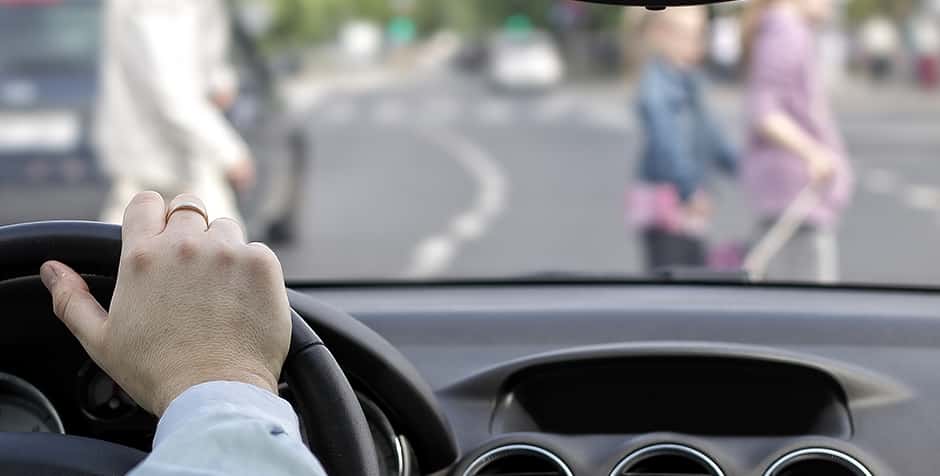 Columbus Pedestrian Accident Lawyers
Tenacious representation when drivers in Central Ohio are negligent
Pedestrians walk to get exercise, run errands, visit friends, get to their jobs, and enjoy the scenery. Most pedestrians walk on sidewalks except when they must cross an intersection. All pedestrians rely on drivers to stop at intersections, look for pedestrians in parking lots, and anticipate that pedestrians may walk in community streets. A person is simply no match for a speeding car. When cars or other vehicles strike pedestrians, the pedestrians are likely to die or suffer catastrophic injuries.
At Soroka & Associates, LLC, our personal injury lawyers understand how to show a driver caused a fatal accident or serious injuries. We work with your physicians to show what injuries you have, how severe they are, the types of treatments you need, and how the injuries prevent you from working and enjoying life. Our Columbus pedestrian accident lawyers have helped many clients obtain full compensation for their injuries and for the death of a loved one.
How often do pedestrian accidents happen in Ohio?
The Ohio State Highway Patrol reports that between 2017 and 2021, 150 pedestrians in Ohio were killed in traffic accidents each year. That number rose to 176 in 2021. When a car, truck, or motorcycle strikes a pedestrian, the pedestrian is likely to be crushed by the vehicle or fall onto the hard asphalt. Many pedestrian accident survivors require surgery and a lifetime of medical care.
Pedestrian accidents usually happen in the following locations:
Intersections. Drivers must stop when the light is red, or there is a stop sign. They need to look for pedestrians if the light is yellow. When drivers stop, they need to make sure their car does not enter any portion of the crosswalk.
Parking lots. Drivers at malls, restaurants, retail stores, professional businesses, and all other types of businesses and organizations – should know that other people are likely walking to their cars. Drivers shouldn't just get in their car and go without looking for other pedestrians.
Local neighborhoods. In many neighborhoods, drivers should expect that neighbors may casually walk in the street. Drivers should go slow enough to stop without hitting any walkers.
Construction sites. Construction site owners need to warn pedestrians when work is being done. The companies should direct walkers to safer walking routes.
Drivers may also strike pedestrians who are walking on the shoulder of a road or at other locations.
Why do Columbus pedestrian accidents happen?
Our Columbus pedestrian accident lawyers work with investigators, question witnesses, and examine physical evidence such as skid marks, smartphones, car damage, and video surveillance - to help show a driver was responsible for your injuries or the death of a loved one. Pedestrian accidents may be caused by:
Distracted drivers, such as drivers who are texting while driving
Drivers who are intoxicated
Speeding or driving too fast for weather conditions
Turning improperly at an intersection
Backing into a roadway without looking
Passing on the shoulder of a road
Not yielding the right of way
Violating the Ohio state traffic laws
At Soroka & Associates, our personal injury lawyers file claims against all responsible defendants. In some cases, such as when a drunk driver strikes a pedestrian, we coordinate your claim with the police and local prosecutors.
What injuries commonly result from pedestrian accidents?
Pedestrian accidents are frightening. Any person who is struck by a car is usually lucky just to survive the crash. At Soroka & Associates, we represent Columbus residents who suffer catastrophic injuries, permanent injuries, and injuries that require long-term rehabilitation. Some of the injuries we handle include:
Spinal cord injuries and paralysis
Crush injuries
Fractures including dislocations and multiple broken bones
Nerve, muscle, ligament, and tissue damage
Internal organ damage and internal bleeding
Scarring and disfigurement
Loss of vision or hearing
Most pedestrian accident victims require surgery and long-term help by physical therapists, occupational therapists, and many other types of rehabilitative care.
Who is liable for my Columbus pedestrian accident?
Our Columbus pedestrian accident lawyers file claims against all responsible parties. Often, multiple defendants are liable. The possible defendants when a pedestrian is struck by a car include:
The driver of the car
The owner of the car such as a parent if his/her teenager causes an accident
An employer of the driver
A business that sold alcohol to the driver when the driver was visibly intoxicated or a minor
A manufacturer of a defective product
We may even file a claim against the Ohio Department of Transportation or another entity if poor road design or maintenance caused the pedestrian accident.
What is the value of my Columbus pedestrian accident case?
We understand how traumatic and frightening pedestrian accidents are. You worry about paying your medical bills and living expenses. You're scared about your future. Our Columbus personal injury lawyers are skilled at reviewing and detailing all your financial and human losses. We demand compensation for all your current and future expenses and suffering including your:
Medical expenses
Lost income and benefits
Pain and suffering
Scarring and disfigurement
Loss of function
Loss of life's pleasures
Loss of consortium (ability to fully enjoy the marital relationship)
When the negligence is inexcusable, we file a claim for punitive damages.
We file wrongful death claims on behalf of spouses, children, and parents when a loved one tragically dies in a Central Ohio pedestrian accident.
What is the time requirement for filing a pedestrian injury claim?
Personal injury victims have up to two years to file a personal injury claim. Families have two years to file a wrongful death claim.
Don't wait. The sooner you contact us, the sooner we can answer your questions, investigate the accident, and discuss your injuries with your doctors. Prompt action can make proving liability easier.
Do you have a pedestrian accident lawyer near me?
The Columbus office of Soroka & Associates is located at 503 South Front Street, Suite 205. Our office is located close to I-71 and Rt. 23. If a victim is in the hospital or cannot meet us at the office, we do make arrangements to meet clients at the hospital, their homes, or other convenient locations. We also conduct video meetings when necessary.
Contact our experienced Columbus pedestrian accident lawyers now
Speak with our caring Columbus personal injury lawyers today. We'll explain your rights and calmly guide you through the claims process. We'll fight to show why the defendants should be held accountable, and why you're entitled to full compensation for your injuries or the death of a loved one. To schedule a free consultation, call us at 614-358-6525 or fill out our contact form. We represent pedestrian accident victims on a contingency fee basis.