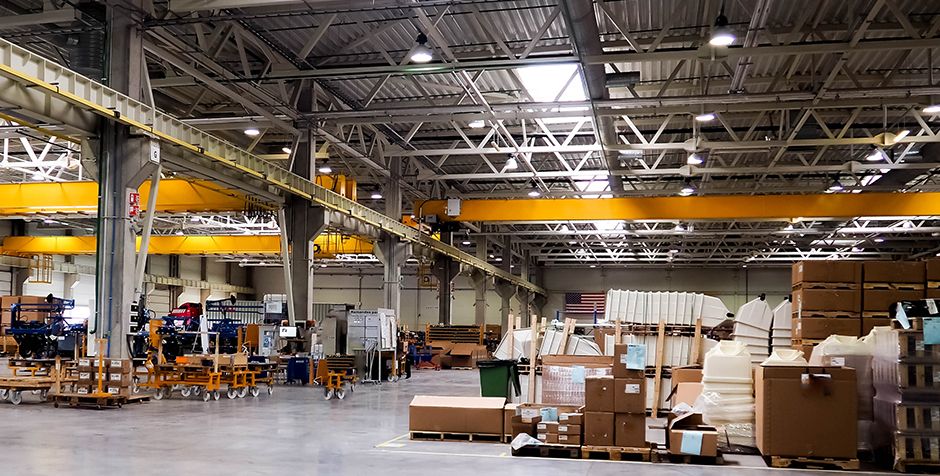 Columbus Premises Liability Lawyers
Skilled representation when you are injured on someone else's property in Central Ohio
When you go to the supermarket, a restaurant, a community meeting, or any business location in Columbus, you have a right to expect the property you visit will be safe. You're there to shop, buy a meal, get help, or just get to another location. You're not there to look at the floor or check for hazards  each time you take a step. Owners of for-profit and non-profit businesses have a duty to inspect their property, fix known problems, and warn people of known dangers.
At Soroka & Associates, LLC, our personal injury lawyers understand when and why property owners are liable when someone is injured on their property. We work to show owners knew, or should have known, of the condition that caused your injuries. Our attorneys examine whether there were any prior complaints by other customers, by local building code officials, or by others. We take pride in having a strong record of success across Central Ohio for obtaining positive verdicts and fair settlements.
What types of premises liability claims do your Columbus lawyers handle?
While falls are often the impetus of premises liability claim, they are not the only way to be injured on someone else's property. Our Columbus premises liability lawyers represent injury victims and the families of anyone who loses his or her life from all types of property accidents, including:
Accidents involving falls. This is one of the most common types of premises liability cases we handle. Many people who use the property of others may slip and fall or trip and fall due to slippery surfaces, torn carpets, loose railings, broken tiles, uneven surfaces, objects like extension cords on the floor, unnatural accumulation of ice and snow, leaking appliances, and many other hazardous conditions.
Negligent security. Property owners, especially where there are cash transactions or a history of prior assaults, need to take steps to prevent assaults from happening on the property.
Dog bites. Dog owners generally have a duty to ensure that their dogs, whether at home, in a park, or at a business don't bite anyone. Dog bites can cause infections, diseases, puncture wounds, and other injuries.
Swimming pool accidents. Homeowners, motels, hotels, and gymnasiums need to ensure that adults and children who use swimming pools are protected from drowning, slipping, and other injuries.
Elevator and escalator accidents. These mobile devices should be inspected regularly. Potential users should be warned if the devices are not working properly.
Other common causes for premises liability claims
There are many types of issues that can contribute to an accident on another person's property. Soroka & Associates can also help if you sustained an injury stemming from:
Building code violations
Defective stairwells
Defective sidewalks and parking lots
Ceiling collapse
Carbon monoxide poisoning
Supermarket and department store accidents
Inadequate lighting
Trampoline and amusement park accidents
Electrocution
Inadequate fire safety
What are common premises liability injuries?
Victims may suffer traumatic brain injuries, spinal cord injuries, paralysis, traumatic amputation, broken bones, nerve damage, soft tissue injuries, torn ligaments, and many other injuries.
Sexual assault victims are prone to head trauma, internal bleeding, fractures, and many other types of forceful injuries – and death.
Our Columbus premises liability lawyers work with your doctors to fully understand what injuries you have, what medical treatments you need, how much your medical care will cost, and how your injuries have changed your life.
Does the reason I'm on a property affect my claim?
In Ohio, your right to file a claim depends on the reason you are on the property. Generally, you can file a claim unless you are a trespasser. Ohio categorizes claimants and their rights as follows:
Invitees
These are people who are invited by the premises owner to be on the property. The invitation is usually implied. If a store is selling products of any type, then you are an invitee if you go to the store to buy the products (food, cars, gas, or anything) or just to browse.
The property owner is required to use reasonable care to protect you while you are on the property from known dangers, and from dangers that the owner should have known about. Some exceptions may apply. For example, no duty of care is generally owed to recreational users such as hunters, fishers, campers, and hikers.
Reasonable care includes conducting routine inspections, hiring repair companies to make necessary repairs, and posting warnings until the repairs can be made.
Licensees
There are people who have the right to be on the property but aren't invited onto the property. A common example is when you walk on the sidewalk of homeowners in your neighborhood.
Property owners generally only owe a duty of care to licensees for known dangers. Posting warnings is one common way to alert licensees of known dangers.
Trespassers
Property owners generally owe no duty of care to a trespasser. There is an exception, called the attractive nuisance doctrine, for children. This doctrine essentially provides that property owners should anticipate that children may trespass onto their property if the property has a pool, trampoline, or another object that would reasonably attract children.
The attractive nuisance doctrine generally applies to artificial conditions that could cause death (for example, drowning in a pool) or serious bodily injury (for example, head trauma if a child bounces off of a trampoline the wrong way).
The doctrine also requires showing that minimal steps such as installing a fence could have prevented the child from being hurt.
Do you handle Columbus construction site accidents?
At Soroka & Associates, our Columbus trial lawyers also represent workers and pedestrians who are injured at construction sites.
Construction sites should direct pedestrians away from the worksite. Pedestrians who walk through construction sites could be struck by falling objects, slip and fall because the ground is often not level or not stable, be electrocuted, or suffer other injuries.
Construction contractors are at constant risk of being injured through falls, being hit on the head with tools or equipment, exposed to electrical currents and dangerous chemicals, and being injured from machines and other products that are defective.
We file personal injury claims against the site owners, manufacturers of defective products, and other responsible defendants.
How much is my premises liability claim worth?
At Soroka & Associates, we pay attention to all the small details that often add up to significant recoveries. Our Columbus premises liability lawyers are skilled at valuing cases – even when you need medical care for the rest of your life, have a permanent disability that prevents you from working, or live with constant pain.
We seek compensation for all your economic and human losses which include the following:
Economic losses. These include your medical bills, lost income and benefits, and any property damage.
Human losses. These include your pain and suffering, scarring or disfigurement, loss of function of any body part, and loss of life's pleasures.
We file wrongful death claims if a loved one died in a premises liability accident.
How long do I have to file a premises liability claim in Ohio?
Generally, premises liability claims and wrongful death claims must be filed within two years of the date of the accident. In some cases, the statute of limitations may be longer.
It's best to contact our Columbus premises liability lawyers immediately. We need to examine the accident site and speak to witnesses before any repairs are made, and while everyone's memories are fresh.
Do you have a premises liability lawyer near me?
The Columbus office of Soroka & Associates is located at 503 South Front Street, Suite 205. We're very near I-71 and Rt. 23. If you cannot travel because of your illness or injury, we will visit you at home or in the hospital.
Speak with a caring Columbus premises liability lawyer now
Contact the Columbus attorneys at Soroka & Associates to learn more about how we can help with your premises liability claim. We will answer all your questions and guide you each step of the way. You can call us at 614-358-6525 or fill out our contact form to schedule a free consultation. We handle premises liability cases on a contingency fee basis. We serve clients in Columbus and throughout Central Ohio, including in Licking County, Delaware County, Fairfield County, and beyond.