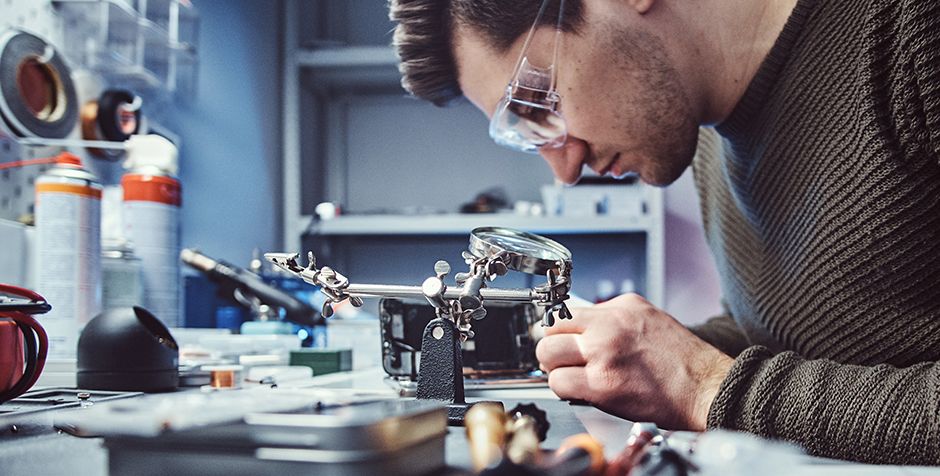 Columbus Product Liability Lawyers
Holding manufacturers liable for defective products that cause injuries and deaths
Consumers have the right to expect that their vehicles, electronics, drugs, and home products work. Employees have the right to expect that truck parts, tools, equipment, and machines work safely and properly. The burden is on the manufacturer to put the well-being of the people who use their products ahead of company profits.
At Soroka & Associates, LLC, we understand the state laws that govern product liability claims. Our Columbus product liability attorneys work with product safety engineers and federal oversight agencies like the National Highway Traffic Safety Administration, the Consumer Product Safety Commission, and the Food and Drug Administration to recall dangerous products. We fight to hold manufacturers liable and to obtain damages for all your losses. Our attorneys have an impressive record of personal injury settlements and verdicts.
What are Ohio's product liability laws?
At Soroka & Associates, we understand the product liability laws that govern when injury victims can hold manufacturers strictly liable for defective products. The essence of a product liability claim is that:
A product must be defective at the time it is used.
The defect must be the proximate cause of your injuries or the death of a loved one.
"The manufacturer designed, formulated, produced, constructed, created, assembled, or rebuilt the actual product that was the cause of harm for which the claimant seeks to recover compensatory damages."
A product is defined as: "Any object, substance, mixture, or raw material that constitutes tangible personal property and that satisfies all of the following:
It is capable of delivery itself, or as an assembled whole in a mixed or combined state, or as a component or ingredient.
It is produced, manufactured, or supplied for introduction into trade or commerce.
It is intended for sale or lease to persons for commercial or personal use.
Products are generally considered defective if one of the following conditions applies:
The product is defective in manufacture or construction. Products are considered defective in their construction or manufacture if they deviate in any way from the manufacturer's formula or performance standards, even if the manufacturer used "all possible care in its manufacture or construction."
The product is defective in design or formulation. Manufacturers work with computer software, engineers, doctors, and many other techniques and people to design their products. The burden is on the manufacturer to make sure the product is designed properly. Products are considered defective if the foreseeable risks/dangers outweigh the foreseeable benefits and foreseeable uses.
The product is defective due to inadequate warning or instruction. Manufacturers must notify users of reasonable known risks and clearly explain the proper way to use the products. For example, drugs should warn users of the side effects. Manufacturers should warn consumers that products are flammable or create electrical hazards.
The product fails to conform to representations made by the manufacturer. If it is reasonably foreseeable that a consumer might be injured while using their product, a manufacturer has a duty to warn them of the potential and provide adequate instructions to avoid any injury. This includes drugs that don't warn of possible side effects, or a child's toy that doesn't warn of choking hazards.
If it is reasonably foreseeable that a consumer might be injured while using their product, a manufacturer has a duty to warn them of the potential and provide adequate instructions to avoid any injury. This includes drugs that don't warn of possible side effects, or a child's toy that doesn't warn of choking hazards.
What are examples of defective products?
At Soroka & Associates, our Columbus personal injury lawyers represent injury victims and the families who lost a loved one due to injuries from a defective product. Some of the many types of product liability cases we handle include defective:
Car parts, truck parts, and motorcycle parts. Defective vehicle parts include fuel lines, tires, brakes, steering systems, electrical systems, hydraulic systems, clutches, and other parts of the vehicles. Products that are intended to save lives and prevent serious injuries such as airbags and seatbelts may also be defective.
Tools, equipment, and machinery. Businesses and consumers who use tools at work or around their homes have a right to expect scaffolds, bulldozers, cranes, power tools, ladders, forklifts, and other work items will be safe for their intended use.
Medications and devices. Dangerous drugs and devices can cause a lifetime of pain and complications. When companies fail to warn about the effects their products may have, or lie about the testing that's been done, they can be held liable for your injuries.
Electronic products. Electronic products like computers, power cords, or batteries that fail to work can cause exposure to electrical currents which can be deadly or cause severe electrical burn injuries.
Household consumer products. For example, heaters, home appliances, and household cleaning products that cause unintended injury.
Children's products. Parents should be warned that products may cause choking if swallowed or that products may be flammable. Some baby products like cribs have been subject to recalls because they have been found to be defective.
Other types of unsafe products include lawn and garden equipment and recreational equipment.
What injuries do defective products cause?
Defective products can cause many different types of catastrophic, permanent, and serious injuries depending on the product and the type of defect. Our Columbus product liability lawyers represent victims who have any type of severe injury including:
Traumatic brain injuries and head trauma
Broken bones including multiple fractures
Internal organ damage
Vision or hearing loss
Cardiac and respiratory disorders
Scarring and disfigurement
Damage to nerves, ligaments, joints, tissue, and muscle
Medications that are defective may cause direct harm and may also prevent a patient's underlying condition from being treatable.
Soroka & Associates also files wrongful death claims on behalf of families when a loved one dies due to a defective product.
Who is liable for my Columbus defective product claim?
Our Columbus product liability lawyers normally file strict liability claims against the manufacturer of the defective product and any parent companies of the manufacturer. Suppliers (such as distributors and retailers) may be liable under certain specific conditions.
The defendants may also include any companies or people that assembled the product or installed the product. Claimants can also file claims based on negligence and breach of warranty in addition to strict liability claims.
How much is my Columbus product liability claim worth?
At Soroka & Associates, we work to maximize your recovery by detailing all your economic and human damages. Our lawyers seek compensation for all of the following (current and future; for the rest of your life if necessary):
Medical bills
Rehabilitation expenses
Lost income and future earnings losses
Pain and suffering
Property damage
Scarring and disfigurement
Loss of enjoyment of life's pleasures
In egregious cases, we seek punitive damages.
What is the timeline for filing my Columbus product liability claim?
While victims and families normally have two years to file their claims, the best course of action is to contact our product liability lawyers immediately. We need to examine the product if at all possible to determine if it is defective – before the product is destroyed or repaired. We also need to speak with witnesses while their memories are fresh.
Do you have a product liability lawyer near me?
Our Columbus office is conveniently located at 503 South Front Street, Suite 205. Please call us for directions. We make home and hospital visits for clients who are too ill or injured to travel to us.
Contact the product liability attorneys at Soroka & Associates today
Our product liability lawyers have the experience, skill, and resources to fight manufacturers who often can afford the top defense lawyers. We thoroughly prepare the liability part of your case. We also work with your doctors and our own network of doctors when necessary to fully understand the scope of your injuries, medical expenses, and all the ways your injuries make your life difficult.
You can call us at 614-358-6525 or fill out our contact form to schedule a free consultation. We represent clients we accept on a contingent fee basis. This means that we get paid only if there is a positive verdict or a settlement. We serve clients in Columbus and throughout Central Ohio, including in Licking County, Delaware County, Fairfield County, and beyond.
Related Articles: