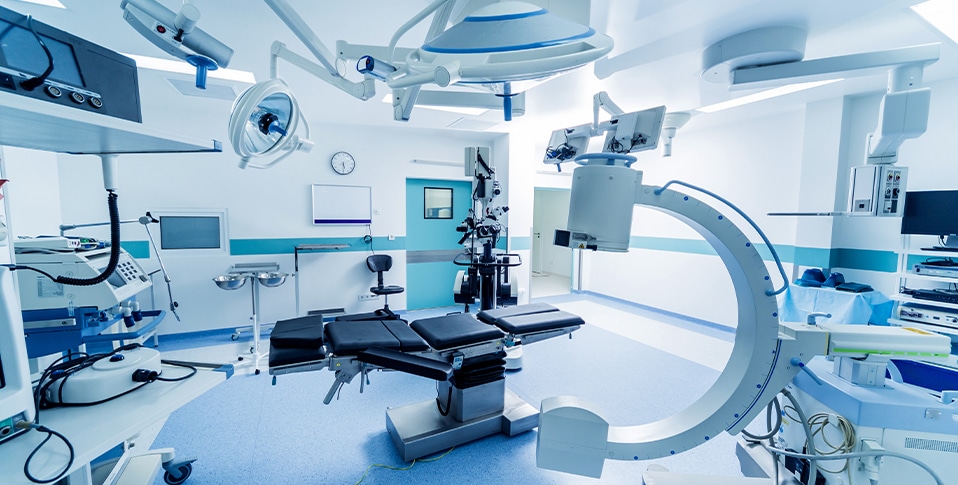 Columbus Defective Medical Device Lawyers
Strong advocacy when faulty medical devices cause harm
For many patients, the use of medical devices can improve their lives dramatically. Sadly, many companies fail to fully inspect, test, design, or implement the medical devices they make. For many patients across Central Ohio, the medical devices they use or have inserted into their bodies cause misery. Often, just removing or ceasing to use the devices doesn't stabilize their health. Defective medical devices can cause life-threatening and catastrophic injuries which may not be correctable.
At Soroka & Associates, we are skilled product liability lawyers. We file claims against manufacturers and suppliers of medical devices that cause harm or the death of a loved one. Our Columbus medical device lawyers work with medical professionals and product experts who can explain why the medical devices you used were defective and why they caused you harm. We have a strong record of success in obtaining jury verdicts and settlements on behalf of patients who have serious injuries.
How does the FDA regulate medical devices?
The US Food and Drug Administration (FDA) regulates medical devices. The FDA's Center for Devices and Radiological Health (CDRH) regulates companies that manufacture, repackage, relabel, and/or import medical devices sold in the United States. Medical devices are classified as follows:
Class I devices. These are generally non-invasive products such as surgical tools, gowns, tongue depressors, and bandages. This class of devices is considered the lowest risk level.
Class II devices. These devices include medium-risk products such as CT scanners and insulin pumps.
Class III devices. These devices are high risk. They include products such as pacemakers, heart valves, spinal cord stimulators, and robotic systems. They're often life-saving devices.
There are specific regulations for each type of device, including quality system regulations, labeling requirements, and medical device reporting. The FDA has the authority to issue recalls for defective products. The FDA can also send warning letters to manufacturers to come into compliance with the FDA regulations or cease production.
Medical devices can cause injuries due to infections, movement, and other causes. Often, the consequences of defective medical devices don't create symptoms until severe damage to the patient has already been done.
What are the requirements for filing a defective medical device claim in Columbus?
Our Columbus product liability lawyers understand the statutory and legal requirements for filing a product liability claim. In Ohio, the requirements are as follows:
The medical device must be defective due to the:
"Design, formulation, production, construction, creation, assembly, rebuilding, testing, or marketing of that product.
Any warning or instruction, or lack of warning or instruction, associated with that product.
Any failure of that product to conform to any relevant representation or warranty."
The medical device must be the proximate cause of your injuries. For example, a defective pacemaker can cause a patient to have a heart attack.
The responsible parties include the manufacturers and suppliers of the medical device. Manufacturers and suppliers include many different medical companies including distributors and retailers.
Some of the reasons why manufacturers should be held liable for defective medical devices include:
Not conducting thorough tests and clinical trials before placing the products on the market.
Contamination of the device during the manufacturing process.
Failure to warn doctors and patients about the known risks.
Misleading or fraudulent representations about the product.
Concealment of known defects.
Failure to respond to FDA warning letters and recalls.
When our Columbus defective medical device lawyers file personal injury claims for injured patients, we normally assert three types of wrongs:
Strict liability. The manufacturers and suppliers should be held strictly responsible for the injuries because the device was defective and the defect caused your injuries. There's no need to prove a manufacturer or supplier was negligent if they are strictly liable.
Design or manufacturing defects. The manufacturers and suppliers failed to comply with industry standards for the design, manufacture, and sale of their products.
Breach of warranty. The manufacturers and suppliers usually give express warranties about how well their products will work. Some warranties are implied. We assert that these companies breached the express and implied warranties.
What types of defective medical device claims do you handle?
Our Columbus defective medical device lawyers represent patients and families when any type of medical device causes harm. Some of the types of medical device claims we handle include the following:
Mesh devices, including transvaginal mesh, pelvic mesh, Physiomesh, and Prolift mesh products
Metal hip replacements and implants, including DuPuy and Stryker products
Drug-coated stents
Pacemakers, heart valves, and defibrillators
Surgical robots
Birth control devices
IVC filters
Knee replacements
Breast implants
CPAP machines and ventilators
Many other defective medical devices
How much is my Columbus defective medical device claim worth?
The value of your case depends on many different factors. The most critical factors include reviewing the severity of your condition, what corrective measures are possible, what damage the use of the device has already done, and what type of life you can lead after any corrective surgeries are performed.
We demand compensation for all of the following for as long as you are suffering:
Your medical bills. These include the cost to remove the devices and repair any damage. The bills include the cost of new doctor visits and hospital stays. Your medical costs also include the cost of physical, occupational, and other types of therapies. They include the cost of any assistive devices and medications. Many patients who have defective medical devices require multiple surgeries.
Your pain and suffering. You suffer from the time the medical device is implanted until the time of any corrective surgeries. You also suffer from the time of corrective action for the rest of your life if the corrections do not fully heal your injuries. Sadly, many times, delaying proper treatment or using defective medical devices causes a lifetime of health issues. Pain and suffering includes both physical pain and emotional suffering.
Your other damages including:

Any scarring or disfigurement including surgical scars
Any income loss
Any loss of function of any body part
The loss of life's pleasures
Our lawyers work with your current doctors and our own network of physicians to fully assess your medical injuries and what treatments you'll need. If a loved one died due to a defective medical device, we file a wrongful death claim on behalf of the patient's family.
Do you have a defective medical device lawyer near me?
The Columbus office of Soroka & Associates meets clients at our office located at 503 South Front Street, Suite 205. We're a short ride away from I-71 and Rt. 23. We do meet victims at their homes, hospitals, or other locations if they are too ill or immobile.
Talk with an experienced Columbus defective medical device lawyer today
Most defective medical device cases involve multiple patients. We file individual medical device claims. We also file claims as part of a mass tort or class action. To discuss your rights and find out how you can secure compensation for your injuries, call the Columbus attorneys at Soroka & Associates today. You can call us at 614-918-4078 or complete our contact form to schedule a free consultation. Our team handles product liability cases on a contingency fee basis.