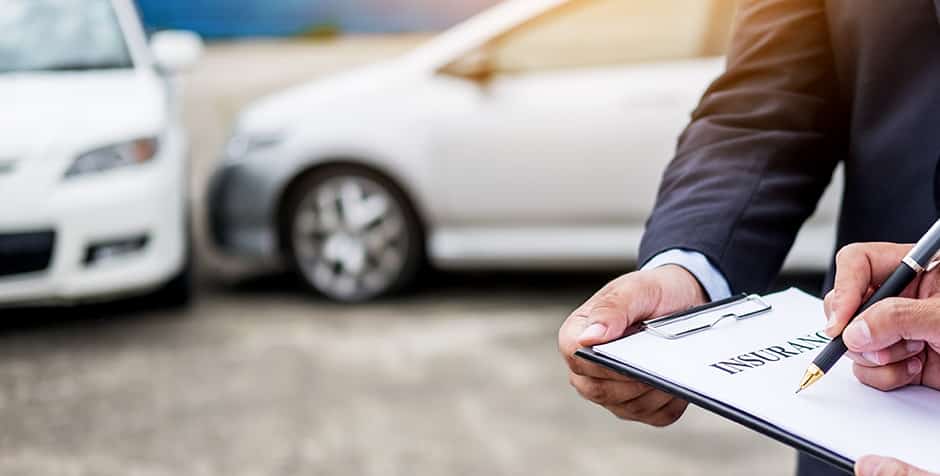 Columbus UM/UIM Claims Attorneys
Helping Central Ohio victims obtain their uninsured/underinsured benefits
Just because drivers are required to have insurance does not mean they do. Many drivers in Ohio drive without any insurance at all. Even when drivers do have insurance, it's usually the minimum amount that Ohio requires. The minimum amounts are usually not enough – especially if you have a catastrophic or permanent injury. Just one day in a hospital can cost upwards of $50,000.
At Soroka & Associates, LLC, our Columbus personal injury lawyers file claims against all responsible defendants. Often, if the driver who struck you doesn't have enough insurance, the other responsible defendants do have enough insurance to pay your damage claim. The good news is that if other people caused your accident, and those people are uninsured or don't have enough insurance, you should be able to file your claim through your own UM/UIM carrier.
What are the minimum vehicle insurance requirements in Ohio?
Ohio state mandates that all car owners have the following minimum insurance coverage if the car owner causes an accident:
At least $25,000 for bodily injury or death to one person in any one accident
At least $50,000 for bodily injury or death to or more people in any one accident
At least $25,000 for property damage such as damage to an automobile
A common shorthand for these three coverages is "25/50/25." There are some exceptions such as the right to self-insurance if the car owner can meet certain additional requirements.
Car owners and anyone who drives a car should have their insurance card on them or in their car. The card should include the name of the insurance carrier, the policy number, and the effective dates of the coverage. The financial responsibility card should also identify the car's year, model, and make.
How do I obtain UM/UIM coverage?
Normally, when you apply for liability insurance coverage for your vehicle, you also have the option of buying UM/UIM coverage for the same covered vehicle. You can purchase the same amount of UM/UIM coverage as your liability coverage (25/50/25) but Ohio allows you to purchase more, too. The only thing you cannot do is seek excess of your own policy. Per the law:
Underinsured motorist coverage in this state is not and shall not be excess coverage to other applicable liability coverages, and shall only provide the insured an amount of protection not greater than that which would be available under the insured's uninsured motorist coverage if the person or persons liable to the insured were uninsured at the time of the accident. The policy limits of the underinsured motorist coverage shall be reduced by those amounts available for payment under all applicable bodily injury liability bonds and insurance policies covering persons liable to the insured.
In other words, your UM/UIM policy is not a windfall; you can only collect the difference between what is paid by the other driver's insurance.
For example, say you are in a car crash with underinsured driver and suffer serious injuries. The underinsured driver only has $20,000 worth of coverage, but you have $100,000 worth of bills. The other driver's insurance will cover a fifth of that, which means your UM/UIM policy can be used only for the remaining $80,000 – but only up to the limits of your policy. If you are also underinsured, then you can only collect up to the limits of the other driver's policy.
We cannot stress how important it is to have as much UM/UIM coverage as you can afford to buy. In the event that you are injured by an uninsured or underinsured driver, the more UM/UIM coverage you have, the more protected you will be.
Who can use a car's UM/UIM coverage?
In large part, UM/UIM coverage follows the car and the car owner. This means that generally if there is a car accident involving the covered car (for example, a 2020 Ford Explorer) – and another driver causes the accident, then the following people can use the UM/UIM coverage for the 2020 Ford Explorer:
The owner of the Ford Explorer
Anyone in the same household as the owner – provided they are injured while an occupant of the Ford Explorer
Any driver the owner of the Ford Explorer gives permission to drive the Ford Explorer
Some exceptions may apply.
How do I file a UM/UIM claim in Columbus?
At Soroka & Associates, our Columbus vehicle accident lawyers will explain the proper procedures for filing a UM/UIM claim, but there are three things you should know.
In order to successfully file a UM/UIM claim, you cannot be the one at fault for the accident. It must be clear that one or more defendants are liable for your injuries. You cannot file a UM/UIM claim if you caused the accident.
You do not need to file a liability claim. If you are hurt in a hit-and-run, for example, it may be impossible to find the at-fault driver – but you can still make a claim.
You have to prove that you suffered damages. Just as with a personal injury case, you must prove your damages. That means we'll need to review your medical bills, your repair bills, and any other applicable documentation that shows the extent of your losses.
As with any insurance claim, you want to report the incident to your insurance company and get a copy of the police report. You will use these for a third-party liability claim against the driver (provided, of course, that you know who he driver is). The driver's insurance company will process the claim, but remember that they do not want to pay you. In most instances, insurance companies will always try to offer less than what you are entitled to receive. This is why having a Columbus car accident attorney on your side from the moment you are injured can be helpful.
What other types of insurance can help in a Columbus car accident?
At Soroka & Associates, we pursue all legal remedies when a car accident, truck accident, motorcycle accident, or any other type of vehicle accident occurs. In addition to liability insurance and UM/UIM insurance, you may be entitled to other insurance payments too. Other types of insurance coverage in Ohio include:
Your own health insurance company. Victims of any car accident in Columbus can always ask their own health insurance company to pay their medical bills. You will have to pay any deductibles or copay. Both the insurance company and you will likely have the right of subrogation. This means that your health insurance company and you can both ask that the liability carrier or your own UM/UIM carrier reimburse your health carrier or you for what funds you advanced. Our lawyers may negotiate with your doctors to defer billing you until your case settles or there is a jury verdict.
Collision insurance. If you have collision insurance on your car, then your collision insurance carrier is contractually obligated to pay for the damage to your vehicle - regardless of who caused the accident.
Personal injury protection (PIP) insurance. This type of insurance pays some of your medical bills regardless of fault. There are limits on how much insurance coverage you can buy, and when you must seek medical care. PIP may also pay loss of service expenses (the cost of household chores for example), funeral bills in the event a loved one dies, and other bills too.
Rest assured that at Soroka & Associates, our car accident lawyers understand which insurance policies pay your bills – and which coverages require a showing of fault, and which policies do not depend on fault.
Do you have a UM/UIM lawyer near me?
The Columbus office of Soroka & Associates is located at 503 South Front Street, Suite 205. If you're not mobile, we do meet clients at their homes or at other convenient locations.
Speak with an experienced Columbus UM/UIM insurance lawyer now
Insurance issues are very confusing. The best course after any accident is to contact the Columbus car accident lawyers at Soroka & Associates. We will notify the correct insurance companies. We will negotiate your claims on your behalf. To assert your right to damages after any accident, call us at 614-358-6525 or fill out our contact form to schedule a free consultation. Our lawyers handle accident claims including UM/UIM claims on a contingency fee basis.