Your Rights If a Drunk Driver Crashes Into You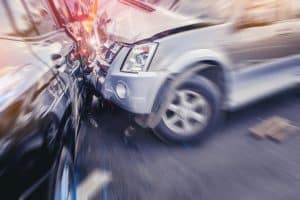 There's no excuse for driving while intoxicated. Yet drivers in Columbus, Ohio, and the rest of the country drink and drive in large numbers every day. It's simple. If you want to have a drink – don't drive. Arrange for a sober driver to take you home. Take the bus home. Walk home. Have someone pick you up. Drivers who are intoxicated are a danger to themselves, other drivers, passengers, pedestrians, and bicycle riders.
Some recent data illustrates that while the number of drunk driving arrests is down, they're still much too high. According to an NBC report, the good news is that there was a 22% decrease in the number of OVI (operating a vehicle while intoxicated) arrests in the first seven months of 2022 as compared to the same seven months in 2021 here in Ohio. In 2022, 11,766 people were arrested for an OVI as compared to 9,182 in 2021.
An Ohio State Highway Patrol spokesperson hoped that the decrease is due to more intoxicated Ohioans choosing to get a sober ride home, such as by calling an Uber. The number of crashes, according to the spokesperson, has also decreased. Franklin County, Columbus's home county, reported similar findings. The number of arrests in 2022 was 32% lower than for 2021 and the number of crashes was 24% less.
Why is drunk driving so dangerous?
Drunk drivers don't just end lives or cause catastrophic injuries. They change communities as well. With all the education about the dangers of drunk driving, there are still simply too many people who drink and drive. Forbes provides the following drunk driving statistics, based primarily on information from the National Highway Traffic Safety Administration (NHTSA):
Each day, nationwide, about 28 people in the US die in drunk-driving accidents.
Nearly one in three fatal car accidents in America involves a drunk driver.
In 2019, more than 50,000 drivers in fatal crashes were alcohol-impaired.
One in 16 teens stated in a CDC survey that they drove while drinking in just the past 30 days.
The pandemic has not lessened the percentage of alcohol-related traffic accidents, even though there were fewer drivers on the road.
Between 2009 and 2018, 3,190 people died in Ohio due to a drunk driving accident.
How does drinking affect driving?
Ria Health, an alcohol treatment organization, states that alcohol impairs a driver's vision, coordination, reaction time, and judgment.
A driver's vision starts to become impaired when his/her BAC is just .02 – about one or two drinks. Impairment means difficulty focusing on moving objects like pedestrians and other cars. At the .08 BAC level (about four drinks), drivers have difficulty judging distance and speed.
Reaction time. A driver whose BAC is .05 (about three drinks) will have more difficulty responding to emergencies, such as being able to apply the brakes if a car in front suddenly stops. A BAC of .10 (about five drinks) significantly limits reaction time. Many driving decisions require split-second decision-making, which means just a fraction of a second delay can be fatal.
At the .05 level, drivers have difficulty steering. At the .08 level, drivers lose muscle coordination and have difficulty hearing and speaking. Braking becomes difficult and staying in the lane become difficult at the .08 level.
Significant judgment loss occurs when the driver's BAC is .08. At .08, the ability to think slows down. Drivers with poor judgment speed, run through stop signs, and engage in other dangerous maneuvers.
Who is responsible for a Columbus drunk driving accident?
The driver is typically the person primarily responsible for a drunk driving accident. Some of the other people and businesses that may also be responsible include:
The owners of the car driven by the intoxicated driver. For example, if a teenager borrows his parents' car, has a few beers with his friends, and causes a drunk driving accident, the parents can be held liable because they own the vehicle and gave their son permission to use their car.
An employer. If the driver of a car, truck, bus, or another vehicle was working for an employer at the time of your accident, the employer may also be liable.
A trucking company. If a truck driver drove while intoxicated, then the trucking company that hired the driver (even if the driver is not an employee) may also be liable.
Ohio also has a dram shop law that holds anyone or any company that has a permit to sell alcohol liable for an accident under certain circumstances; typically that an employee knowingly sold alcohol to a visibly intoxicated person. The person's intoxication must be the proximate cause of your injuries or the death of a loved one.
What's the difference between an OVI criminal case and civil case?
Drunk drivers who cause an accident are often charged with an OVI offense. Drivers can be charged with an OVI if they drive while under the influence of alcohol, drugs, or both. Ohio's OVI statute has different definitions of "intoxication," including having a blood alcohol concentration level of .08 or higher.
If the driver who caused your Columbus accident is charged with an OVI, then the criminal case will usually proceed first. Our lawyers work with the prosecution and the police. We may be able to use the conviction itself to show liability in your civil case. Alternatively, we can use the evidence such as the breath or blood tests to show the driver who struck your car was intoxicated.
If the driver who struck your car was not insured, we will seek to have your own UM/UIM (uninsured/underinsured) insurance company pay your damages.
There is no excuse for drunk driving. That is why, in addition to demanding payment for all your medical bills, financial losses, and pain and suffering, we usually seek punitive damages in drunk driving cases.
At Soroka & Associates, our Columbus car, truck, and pedestrian accident lawyers understand how devastating drunk driving accidents are. Drunk drivers are unpredictable which means there's no way to defend yourself. These types of accidents often cause brain injuries, spinal cord injuries, broken bones, and death. Call our Columbus drunk driving lawyers at 614-358-6525 or use our contact form to schedule a free consultation. We're ready to help you today.