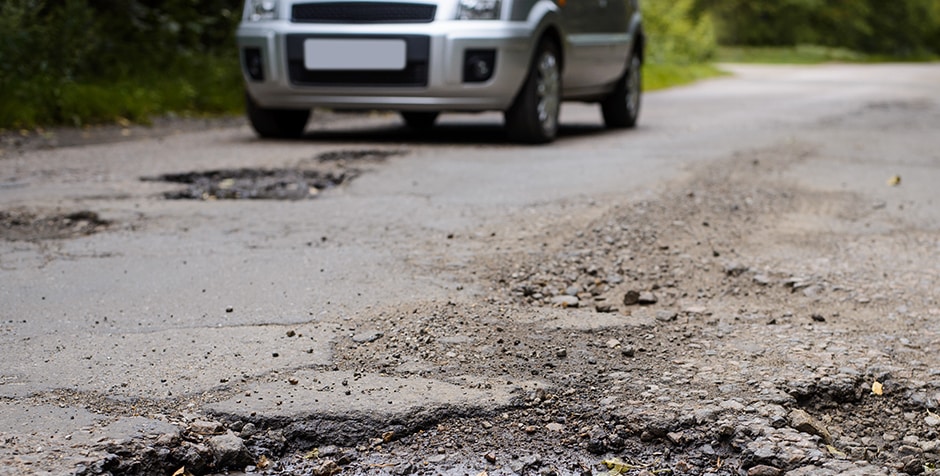 Columbus Road Defect Lawyers
Experienced attorneys when dangerous roads cause injuries or death in Central Ohio
There are many dangerous roads throughout Columbus. Some of these roads are dangerous because they were designed poorly, or because the planners didn't consider how much traffic there would be. Many roads fall into decline because they aren't regularly inspected or maintained. Roads may be impassable because construction is taking place. When roads are defective, state and local officials should either promptly repair them or divert drivers until the roads can be fixed.
At Soroka & Associates, LLC, our lawyers understand the unique challenges involved with road defect claims. Defective roads can cause traffic jams. Defective roads can cause drivers to lose control of their vehicles – causing the cars or trucks to flip over, crash into other vehicles, collide with barriers, or veer off the road. Our Columbus road defect lawyers are skilled at showing which entities and companies had the duty to make the road safe. We demand compensation for a victim's economic and human losses when road defects cause accidents.
How can we help?
What conditions qualify as road defects in Columbus?
Who can be held liable for road defect accidents?
What types of injuries can road defects cause?
What is the value of my Columbus road defect case?
How soon must I file my Columbus road defect claim?
Do you have a road defect accident lawyer near me?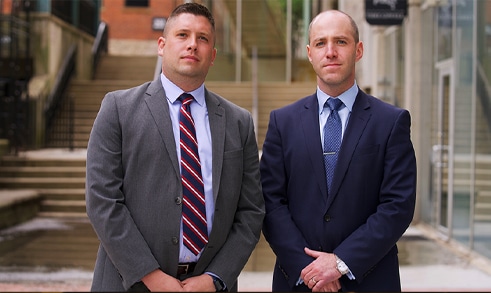 What conditions qualify as road defects in Columbus?
Any condition that might cause a driver to lose control of his/her vehicle while driving should be considered a road defect. Dangerous road defects include:
Bridges that have low overpasses or incorrect clearance markings
Potholes and sinkholes
Slippery, icy, and wet conditions – that make driving impossible or create treacherous hazards
Broken or missing guardrails
A lack of lighting or not enough lighting
Road construction and landscape construction - that doesn't alert drivers to shift lanes and routes
Uneven roads during construction
Missing or inoperable traffic signals and signs
Confusing road signs
On-and off ramps and exits that create dangerous conditions
Improper or unclear lane markings
Roads that don't have shoulders for drivers in case of emergencies
Road debris including dead animals, spilled cargo, and other items
Fault road drainage
Trees and other landscaping that creates visibility problems
Roads that are too steep or too curvy
Defective roads create numerous difficulties for drivers. Drivers may be forced into oncoming lanes of travel. The tires may not be able to grip the road. Confusing signs and dangerous roads can cause head-on crashes, broadside accidents, rear-end collisions, intersection accidents, and many other types of catastrophic and serious accidents.
Who can be held liable for road defect accidents?
At Soroka & Associates, we understand the first challenge in any Columbus road defect case is determining who is liable for your injuries or the deaths of a loved one. Our lawyers review many issues such as ownership of the road, the contractual duty to repair the roads, who designed the roads, and other issues.
Defendants in a road defect case in Central Ohio may include:
The Ohio Department of Transportation, Franklin County, and other state agencies and subdivisions
Architects, engineers, and other road designers
Snow and ice removal companies, repair companies, and road maintenance companies
Drivers who fail to use caution to avoid known road defects
Construction companies who fail to monitor their roadwork so nearby drivers are safe
Contractors
Other defendants depending on the type of road defect and how the accident occurred
Our Columbus road defect lawyers work with road construction professionals and accident reconstruction experts, when necessary, to show how a road defect accident happened, and how the accident could have been avoided. We also understand what regulations and laws govern road defects in Ohio.
What types of injuries can road defects cause?
Occupants of cars or trucks are likely to be seriously injured if a driver loses control of the vehicle due to a road defect. Road defects are especially dangerous for motorcycle riders. A small pothole, small animal, a slight change in road surface, or a wet road can easily cause a motorcycle rider to suffer severe injuries.
Our Columbus road defect lawyers represent car accident, truck accident, and motorcycle accident victims who suffer traumatic brain injuries, spinal cord damage, traumatic amputations, burn injuries, broken bones, road rash, nerve damage, internal bleeding, and many other injuries.
What is the value of my Columbus road defect case?
Many road defect accidents cause catastrophic and long-term injuries. Our personal injury lawyers work with you, your relatives, your doctors, and your employers to verify all your injuries – and to show all the ways your injuries have changed your life and increased your suffering.
Damages in Central Ohio personal injury cases include:
Your medical bills. These bills include ambulance services, ER care, surgeries, hospital stays, rehabilitation with physical therapists and other therapists, assistive devices, and medications. We demand payment for all your bills to date and all the medical bills you can reasonably expect to have for the rest of your life.
Your economic losses. These include any income and benefits you lose because you can't work. It also includes compensation for any permanent disability. In addition, you can demand compensation for any property damages starting with the damage to your vehicle.
Your constant physical pain and emotional suffering. Many victims of road defect accidents require psychological help in addition to help with their physical injuries.
Other human damages. These include any scarring or disfigurement, the loss of function of any body part, and the loss of consortium (full enjoyment of your marriage).
We also file wrongful death claims on behalf of families when a close family member dies due to a road defect accident.
How soon must I file my Columbus road defect claim?
Road defect claims are complicated. Generally, victims have two years to file a personal injury or wrongful death claim in Ohio. If you are filing a claim against a governmental agency or unit, you must place those governmental entities/units on notice promptly.
We strongly recommend that you speak with our lawyers as soon as possible. When roads are defective, those responsible for the road will likely want to repair the road as quickly as possible. It helps if our investigators can see the road and the vehicles involved in the accident before any repairs are made.
We also need to see any police reports about the accident and any records of any repairs of the road defect. The sooner we speak with you, the sooner we can question witnesses while their memories are fresh and speak with your doctors about your medical condition.
Do you have a road defect accident lawyer near me?
At Soroka & Associates, our Columbus office is conveniently located near I-71 and Rt. 23. Our address is 503 South Front Street, Suite 205. We do meet clients who are ill or immobile at their homes and hospitals when necessary.
Speak with a seasoned Columbus road defect lawyer now
Get answers to your questions now. Learn your rights after any type of car, truck, or motorcycle accident causes injuries. At Soroka & Associates, our Columbus road defect lawyers assert your rights. We aim to hold all responsible parties liable for all your pain and suffering and other damages. You can speak with us by calling 614-358-6525 or filling out our contact form. Initial consultations are free. We represent victims and families on a contingency fee basis.